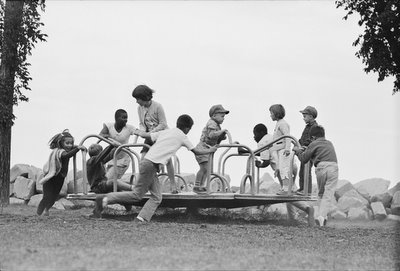 The last few days have been pretty crazy– We've had a lot of people here in the house today. Although things are getting done– it's slow and frustrating, and a little bizarre. Here's a little preview–
TODAY:
We started off by moving everything we own into the other third floor bedroom so that the electricians could work on the one we've been staying in. That involved getting up at 7 AM to make sure we didn't miss anything, and to get Stephanie off to work on time. But in the meantime, the door of the room we were going to keep the cat in needed to be planed, so we had to stick the cat (and his litter box) into our room. Much fun.
Aaron was here all day– building up stuff, redoing stuff, fixing doors that were stuck, and reminding me that today was Extra Loopy Friday.
Electric guys were here all day, doing the electric work– they seem to be going very slowly. Complaining about the job a little, but mysteriously not speaking English when we ask them what's wrong! Things are moving along– our office has power! They're mostly very good natured, and delight in my clowning around with Spanish and with funny looks, etc. They are Dominican, I think, and there's a Dominican way of saying "I'm thinking." They showed it to me (it involves wetting your finger, and then touching the lobe of your ear) When I do that they are VERY HAPPY. They also like it when I mangle Spanish for them, and say things like "Changes!" What can I say, they're weird!
ADT alarm guys came to install (after not being able to install two days before, and inexplicably not showing up the next day) They have now spent close to 9 hours here, and they are not yet done (they are busy cursing in the next room) Not sure if they are incompetent or what, but they seem to have spent a LOT of time trying to get their drill out of the wall where it somehow got stuck as they were trying to drill a hole for a wired smoke detector.
DirectTV guy came and showed up (without gloves!) on a very cold and blustery day. He showed up later than expected. Got the dish up and installed, but it turns out that the dish isn't getting a signal. So he has to come back tomorrow!
Oil guy came twice– for the same problem. Second guy told me that we had to wait until all of the work was done– and then we should get the motor rebuilt (due to sawdust)
Stephanie– is off at the synagogue, adn then has loads of work to do for the big shindig tomorrow that we both helped organize.
Other things– noticed a strange dampness next to the old water-heater and the even older toilet (no longer functioning in the basement) It's possible that it's just snowmelt that has backed up from the drain– or it could be a more foreboding problem. ONly time and a plumber (if we ever find one) will tell.
TOMORROW the whole craziness starts up again:
Electric guys
Blow-in insulation
DirectTv guy to finish the job he started.
And POSSIBLY THE ADT guys, if they don't finish here by midnight.
Amazingly, Aaron will take a day off!