As many of you may remember , we did not like our CSA last year with Groundwork Yonkers (Read this past post to remember) (For those of you unfamiliar with the term, CSA stands for Community Supported Agriculture. Basically, you back a farmer for a year by giving him money up front, and he sells you a share of his bounty. Kind of like being a pirate, but with agriculture.
Although we are both big fans of Groundwork's mission, it just wasn't worth it for us financially last year.. The portions were meager, and while it's the risk that you take when you join the CSA (the bounty in good years, and the famine in bad years), suffice to say we were disappointed.
We recently had a comment from Rob Baron (chair of the Groundwork Yonkers board) that last year's Groundwork's farmer lost nearly half his farm in the 100 years flood last year. And that's why last year's portions were so meager. Of course I feel bad for the guy, but in the age of enlightened self-interest, I also feel bad for me. He was the horse I bet on. And my horse done lost.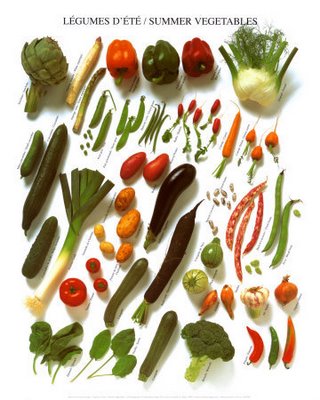 Apparently, Groundwork Yonkers is going to have another CSA, which will pick up on Tuesdays at the Philipse Manor House in downtown Yonkers. They have selected a different farmer, and hopefully it will go well for them.
Their marketing for this year left something to be desired. I haven't seen anything about it, (and I've been searching out Westchester and Riverdale CSA's). They are not listed on the list of Westchester CSA's on Local Harvest. or with NOFA-NYand the Groundwork Yonkers website only lists it as an event, not as something you can sign up for. As a matter of fact, when you google Groundwork Yonkers CSA, last year's post is the first thing listed!
LIST OF NYC CSA'S
LOCAL HARVEST ORGANIZATION LIST OF FARMS
Northeast Organic Farmer's Association of NY
But if you are interested, give them a call and see– maybe they still have a share available. Groundwork Yonkers Tel: 914-375-2151
We went with a different CSA– it's in Tarrytown, about 20 minutes away. We have a friend who was in it last year, and got huge amounts of food while we were getting nothing. And they have an egg share and a fruit share.
While the Yonkers one would be more convenient to us, I doubt I could sell Stephanie on joining that one again (anytime soon, anyway) There are a couple of CSA's in Riverdale, also equally convenient to Yonkers, but the Riverdale ones were full by the time we signed up.
So once a week we will drive out to Tarrytown. Not so bad. Did I neglect to mention the corn share? We expect to have 12 ears a week during corn season! (And maybe more!)
There's a home delivery CSA that looked good but a little pricey.
http://www.myfarmshare.com/ $25 for a half share, $36 per week for a full share. And a fruit share is $20. Of course, they have delivery men to deliver the food for you, which is a convenience that may be worth paying for.
If you know of another web place to find out about CSA's in the Yonkers/Westchester area– let me know in the comments below.