We posted it on Craigslist, Â YardSaleSearch.com, and Gsalr.com. Â (If you know of another online resource to post it to, please let me know!)
Please come, and make some of our crap some of your crap!
We've got lots of great stuff!
Here's the details:
Memorial Day Weekend Yard Sale!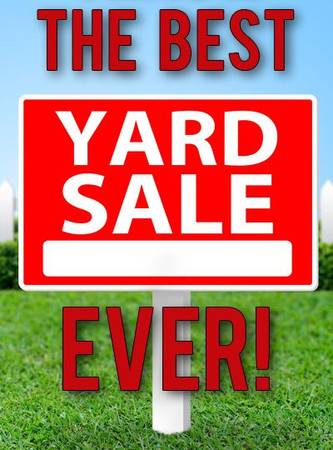 WHEN: Saturday 5/24 from 8 am-2pm
(NO EARLY BIRDS!)Â 
WHERE: Highland Avenue & Cedar Place
(House on Highland Avenue, Garage and Yard on Cedar Place) Â See Map Below!
WHAT:
Furniture 
kitchen butcher block cart, dining chairs, upholstered chairs, kitchen table, more

Baby gear 
stroller, high chair, more

Tools

Household items
Dishware, glassware, counter appliances, calphalon pans

Books/DVDs/Record albums

Toys

Craft Supplies


yarn, knitting, and sewing supplies.