I'll be performing in Brooklyn twice in the next couple of weeks!
At both of these gigs, I am not the only performer. I'm performing in the
company of some of NY's top performers and puppeteers.
So make sure to come on out, and say Hello after the show!

MONDAY, MAY 28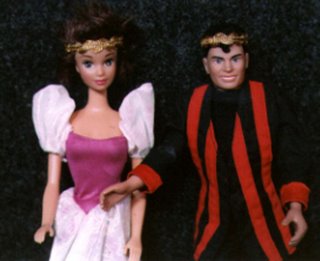 I'll be performing my show The Barbie Oedipus at PUNCH! The Galapagos Artspace Puppet Slam. Show seems to start at 7:30 pm, and is either $5 or free. Other performers will also be there who are very involved in the adult puppet scene in NY. Definitely worth checking out.
My show is in the back room of the space– even better is that at 9:30 pm, the World Famous Bob will be performing a Burlesque show! Tickets for that are $5. I am not in that, but I will be in the audience for sure!
DIRECTIONS AND INFORMATION: http://www.galapagosartspace.com
MORE ABOUT MY WORK: http://www.acmeclown.com
SATURDAY JUNE 2

I'll be performing the Acme Miniature Flea Circus at 12:30 pm as part of the Red Hook Waterfront Arts Festival. I'm performing on the Waterfront Museum &
ShowBoat Barge. Admission is free, but I will be passing the hat, so
bring your 20's! :o)
ABOUT THE FESTIVAL: http://www.dancetheatreetcetera.org/upcoming.html
ABOUT THE SHOWBOAT: http://waterfrontmuseum.org
ABOUT THE FLEA CIRCUS: http://www.trainedfleas.com